Which watch bracelet goes with which watch?
We are often asked: How do I find the right bracelet for my watch or which bracelet can I use for my watch at all? Unfortunately, these questions cannot be answered as completely and, as in every area, no rule can be answered without exception. However, we would like to give you some valuable tips in today's blog post that will help you make your choice.
First of all, you should check whether your own watch is suitable for a universal replacement wristband. In order to ensure this, your old watch strap should have a normal straight impulse, as can be seen in the lower left graphic. Some brands have special features regarding the strap and also some buckle, which have to be considered. But for the most part we can also help you here. If you are unsure, please send us a photo of your watch at any time and we will be happy to advise you.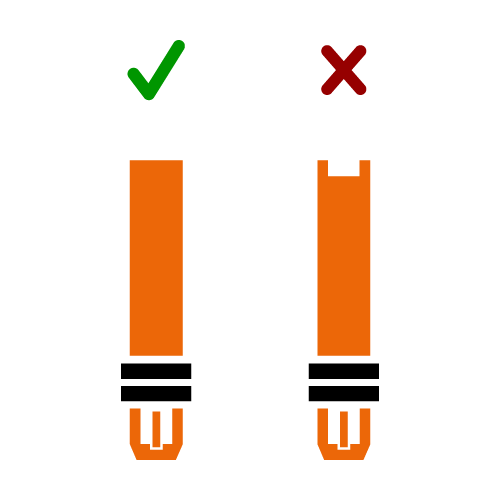 A second important criterion for the selection of your perfect new watch strap is the material used. First and foremost, of course, you are allowed to do whatever you like, but with the right choice, the character of your watch can still be highlighted particularly well. As a rule of thumb, the simpler the dial, the more eye-catching the strap can be, and vice versa. For example, watch straps with exotic patterns - such as alligator, crocodile, ostrich or teju lizard - can be used for watches that have a very simple, tidy design. Conversely, sporty chronographs with many functions often appear overloaded by such bands. Here a non-structured leather like calf, beef or shell cordovan is more suitable.
Once this question has been answered, the bracelet should be selected according to the nature of the watch. If the watch is very large and dominant, then a watch strap with similar characteristics is needed so that it does not look lost on the watch. Watch straps for Breitling chronographs, for example, are heavily padded because they are very solid watches. The opposite is true. If you have a very fine, elegant and filigree watch, then you should choose a very flat padded watch strap that reflects the proportions of the watch well. Otherwise, the combination of strap and watch is not very harmonious.
The colour of the ribbon also plays an important role and should be taken into account. This applies both to the colour of the leather and to the colour of the seam. In general, the lighter the colour or seam, the more casual the tape will look. Bands with very light or bright colours or seams are ideal for sporty chronographs or leisure watches. Watch straps with dark colours or seams - such as black/black or brown/brown - are perfect for elegant and fine timepieces.
The last criterion is the length of the bracelet. The majority of our straps are suitable for people with normal wrists. However, we also have special sizes for people with extremely narrow and extremely strong wrists.
In order to give you an initial overview of the characteristics of our watch straps, we have provided a brief description for each model, which makes it easier for you to make an initial model selection. Here you will find information about the upper leather used, the shape, cross-section, seam colour, the design of the strap and its length.
We will also show you our "Compare" function. Here you can compare interesting watch straps at a glance with just a few mouse clicks. Try this out right now!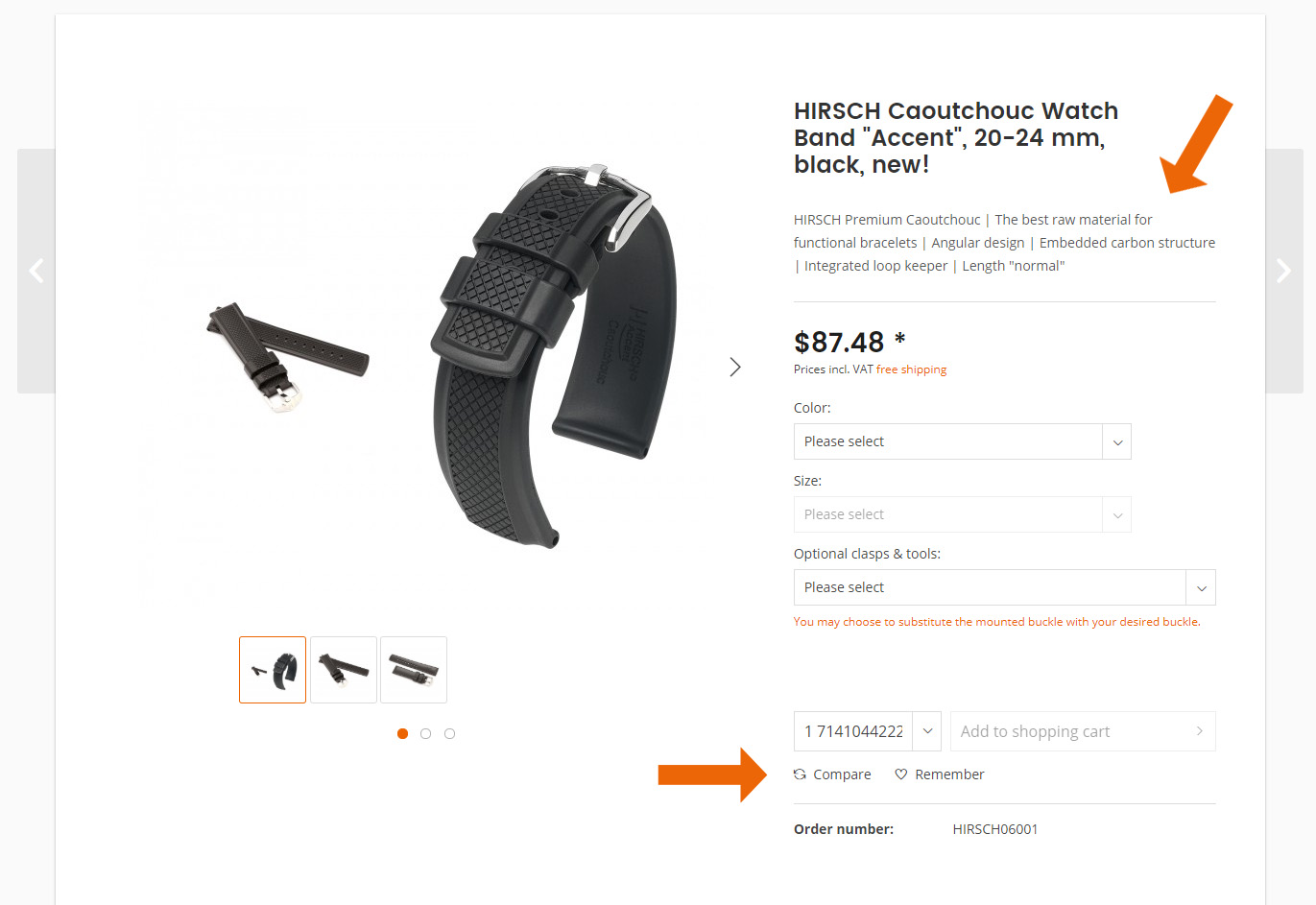 Your WACCEX team.